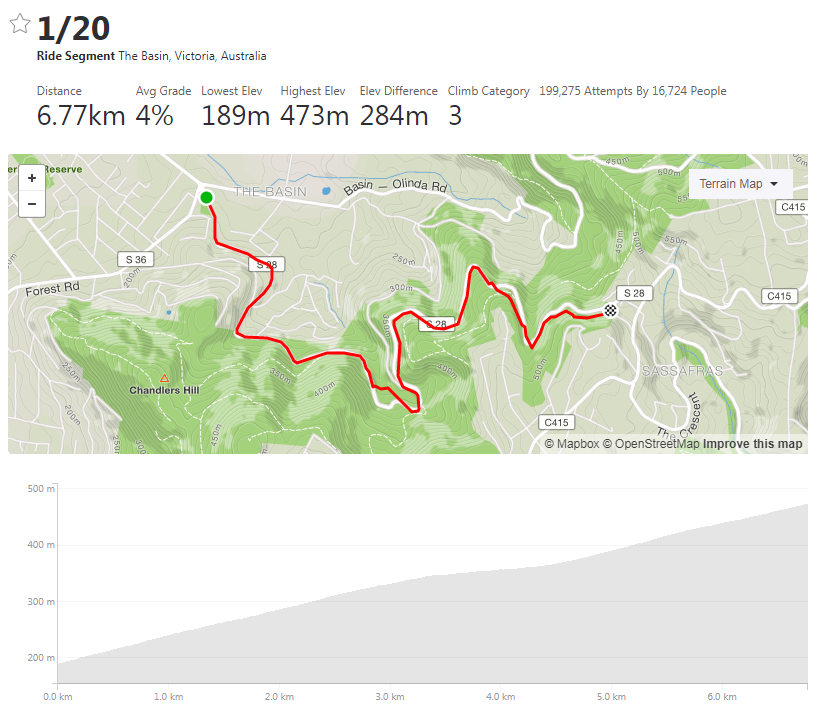 Thanks to everyone who took part in our 1 in 20 challenge in March. It was fantastic to see how many Bicycling Australia Strava Club members took part in what is, in our humble opinion, one of the best climbs in the country!
So, congratulations to…
MEN:
35-44: Rob Regester – 15m 07s
45-54: Paul Berry -16m 40s
55-64: Lethal Leigh – 15m 46s
WOMEN:
35-44: Leeana-Kate James 21:19
45-54 Bizzy Butterworth 18:01
55-64: Debbie Bien 23:45
We've commented on your rides on Strava, so get in touch to collect your prize.
Thanks for everyone who took part, and we hope to see you all up in Noosa in August.