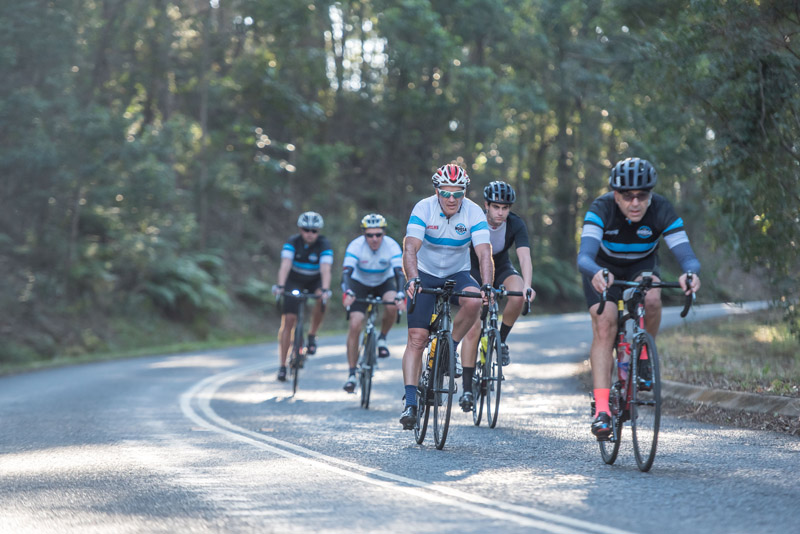 Bicycling Australia, Australasia's leading cycling media brand, have officially launched their third annual Noosa Classic, a thrilling festival of cycling to be held over the weekend of 15 – 16 August, 2020. 
The Gran Fondo event will return bigger and better, with the addition of an exciting new 65km Rouleurs course and Hill Climb event up Gyndier Drive to be held on Saturday 15 August.  
A major coup for the greater Noosa region, a third of riders travelled from interstate for the 2019 Noosa Classic with many international participants along with numerous cycling groups making a multi-day to week-long holiday of it.
Tourism Industry Development Minister Kate Jones said the Noosa Classic provided the perfect opportunity for people to visit the region.
"Noosa is one of the most picturesque places in the world to go for a ride," she said.

"It's no surprise the Noosa Classic delivers over 3,000 direct visitor nights for the region. But we want to grow these numbers. We know that once people get a taste of Noosa, they'll want to return.
"We invest in events like these because they support local businesses and local jobs. The Palaszczuk Government will continue to back events like the Classic that deliver a strong return for the Noosa economy." 
The 2019 event achieved –
 
$

1.4 million

was added to the local economy over the event weekend.

 

$

500

on average was spent by one Noosa Classic rider each day of their stay

.

 

$1.5 million was

to total achieved media value.

 

And 9

8

% of riders said they would recommend the Noosa Classic to a friend!



Tourism Noosa has also returned as a Major Partner. Tourism Noosa CEO Melanie Anderson said, "Tourism Noosa has been a proud partner of the Noosa Classic since its inception in 2018.  It is encouraging to see the event evolve and the addition of the new Rouleurs course will see more riders getting out and about discovering the best of our beautiful Noosa hinterland".
In addition to the government partnerships, event organisers are thrilled to have international brands including Bianchi, Deloitte, Lazer, Schwalbe, Orbea and Shimano on board as partners, along with local supporters Cancer Council Queensland, Peppers, RACV and Richardson and Wrench Noosa. More exciting partner and sponsor news to be announced soon. 
Early Bird Registrations Open Now 
The Noosa Classic will again offer three course lengths, however the Social course has been replaced with a brand-new 65km Rouleurs course which will showcase the best of Noosa's Hinterland. Course options include 65km, 120km and 160km – with course maps available online. Registrations for the 2020 Noosa Classic are open now. Those who book early will not only save on registration, they will also receive a complimentary event jersey worth $115. Early Bird registrations end Sunday, 22 March. Register today at www.noosaclassic.com.au. 
Help Others Who Need It Most 
More than a brilliant weekend of cycling, there's a serious side to the Noosa Classic and that is the charity factor. Bicycling Australia's Gran Fondo events have collectively generated more than $400,000 for various charity groups across Australia.  
For 2020 Noosa Classic riders will again have the opportunity of supporting the charity of their choice via our unique 'Choose your Charity' initiative.  
James Yaffa, Noosa Classic founder, said "The second Noosa Classic was our best instalment yet, delivering perfect riding conditions and a positive impact on the local community. Riders from all over Australia descend on stunning Noosa at a time when the Southern states are shivering, the ultimate time of year to host a Gran Fondo Cycling event.  
Noosa Classic now in its 3rd year is a must attend event on the Australian recreational cycling calendar." 
Noosa Classic, August 16, 2020, we'll see you in paradise.
To register click here!
For further details, contact James Yaffa: 
[email protected]
02 9213 8293