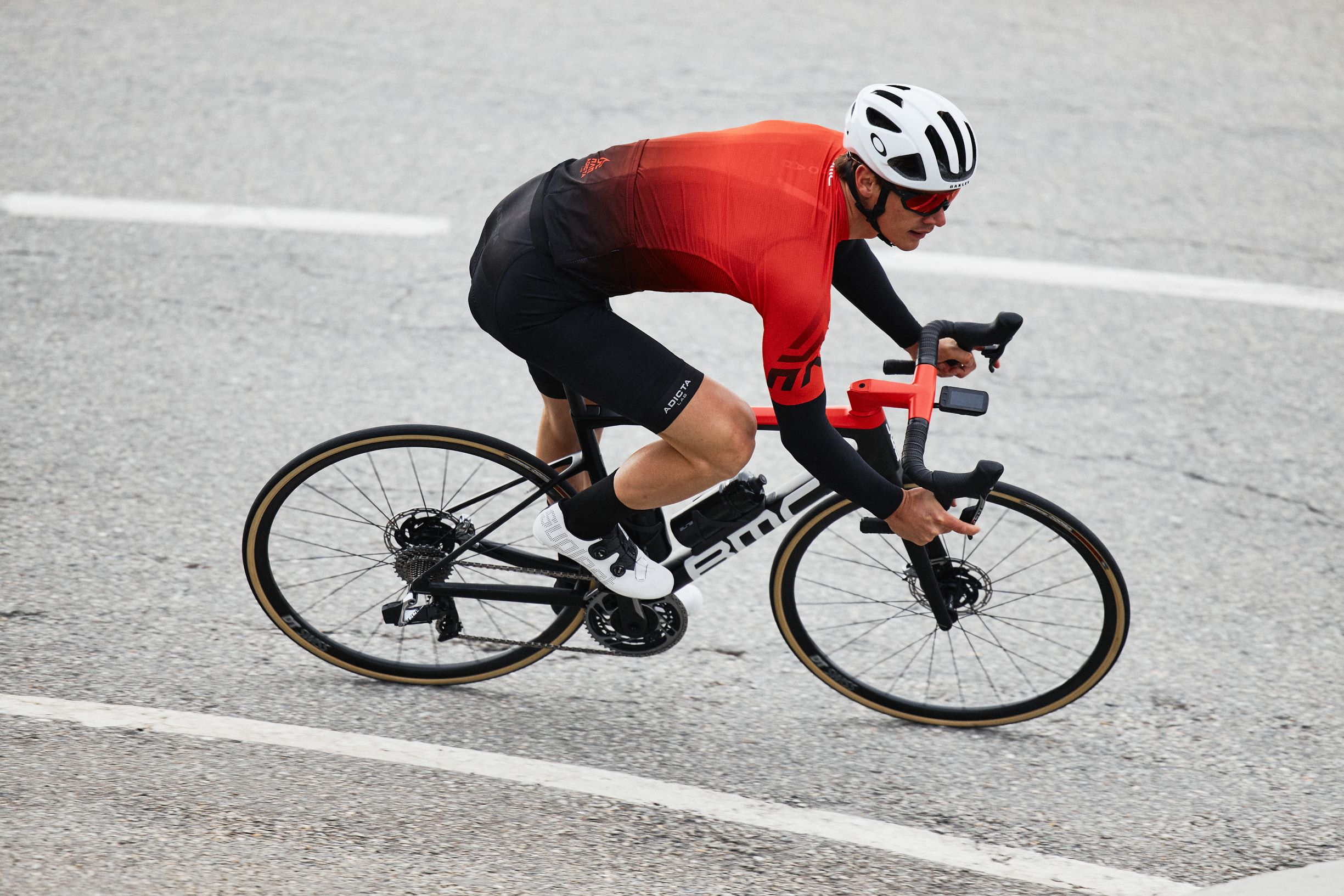 About BMC
Intricate Swiss engineering is a given when you're talking about BMC Switzerland. This premium approach to bikes goes back to 1994, when BMC began in Grenchen, Switzerland, where they are still housed today.
With just 120 employees and three global offices, you could be surprised at the extent of their innovation! BMC's in-house Impec Lab is the beating heart of their research and development thanks to some of the brightest minds in the industry keeping them at the cutting edge of design.
After extensive development, their collection naturally becomes the choice of the world's top athletes, who go on to win such races as the Tour de France, Team Time Trials, World Championships of various disciplines, and numerous Ironman Championships. The sport of cycling is evolving at a breakneck speed – and BMC are at the front of the bunch, pushing the pace.
No model speaks more to their drive to lead the way than the SLR, 10 years ago, BMC launched the SLR bike that kickstarted a revolution in the design and construction of the performance road bike.
The Team Machine SLR, has won every major title that a bike can win including; Monuments, World Championships, Olympic Games and the Tour de France. Using the combined knowledge from the past decade, they've changed the game again to deliver an all-new, class-leading frame-set ready to lead for another 10 years. Check out the Team Machine SLR here. 
Another key model in the BMC range is the Roadmachine the bike that truly does it all. Rooted in endurance, the frame has been revised to perfection and added more compliance-boosting attributes to make this bike your go-to choice for all-day adventures. As their highest performing all-rounder, it's designed to go the distance with resolve. Check out the Road Machine here.