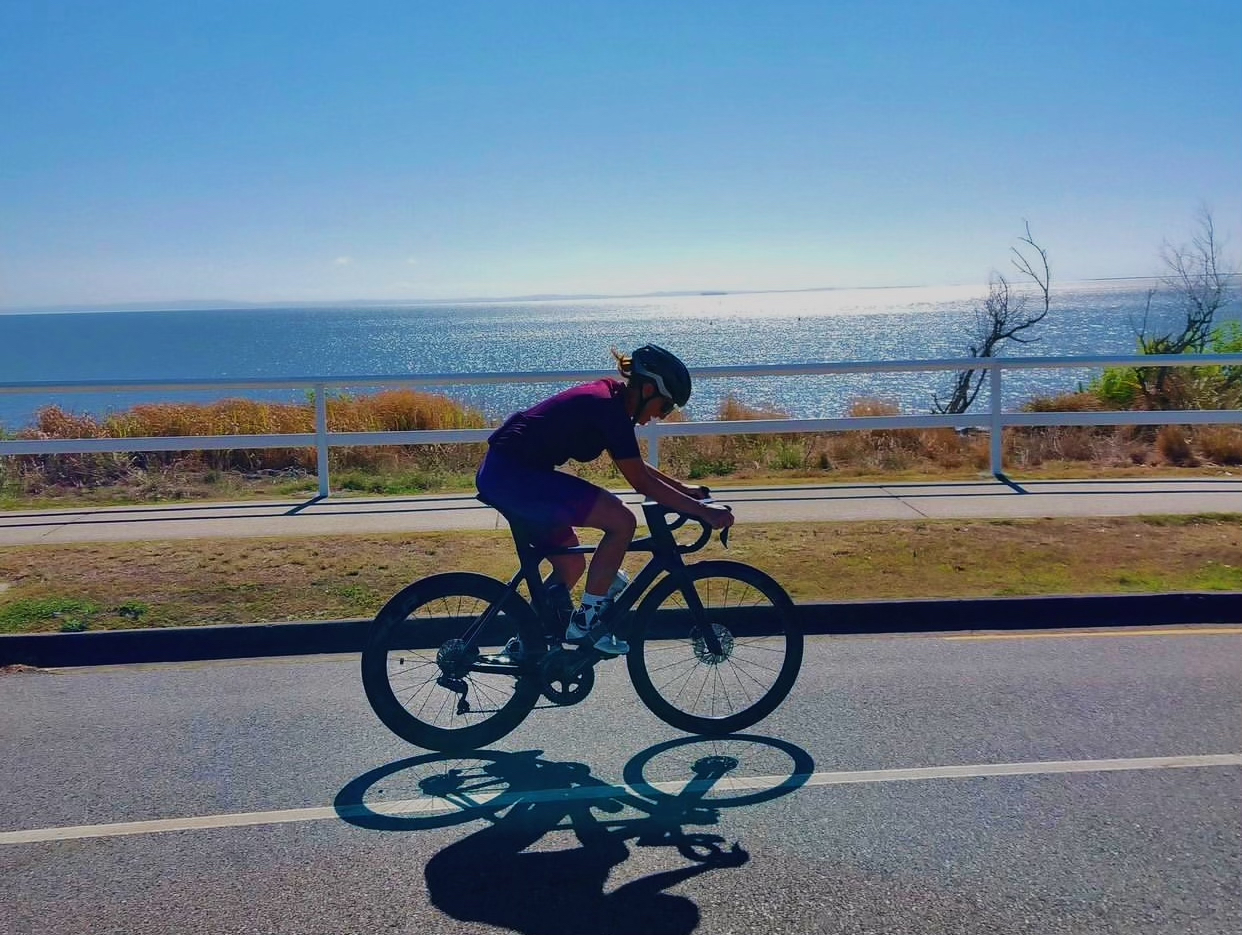 This week, we caught up with Noosa Classic ambassador and Noosa local, Nirvana McBeath who shares her story and passion for cycling. Nirvana is a personal trainer and also shares with us her best advice for training and keeping warm during those winter training sessions!
Can you tell the readers who you are and your background to cycling?
I love love love cycling and began riding with my dad as a teenager on the weekends. I completed my first triathlon at 16. I'm a busy mum of three kids, working full time but always make time for cycling. I used to be an accountant and made the switch 12 years ago to become a personal trainer. I love to cycle with my clients.
How many times have you been to the Noosa Classic and what do you love about going?
I've been twice! Completing the 160km Classic one year and 120km Classic the other. During my first year I did the 120km and the week before, completed a half Ironman – even though I was sore from the week before, I couldn't miss out. It was a great event. The scenery and being with my friends made it worth it. The 160km event I did the second year was breathtaking, the course was amazing and all the rest stops were well catered. Definitely needed a snack after that one! A group of 10 local cyclists were with me, it was so much to all have a well earned drink at the end.
What course have you chosen to ride this year and what will you be riding.
This year, I'll be doing the 120km Challenge Classic! I'll be riding an Envie Liv, O OVE. It's quick, comfortable and looks good! I'll be sporting the Noosa Classic jersey, of course. Another level of comfort!
As a personal trainer, what's your best piece of advice on how to train for the Noosa Classic?
Make training fun! Ride with a group of friends and enjoy the journey. Following a set program and being accountable with a coach or friend is also great.
Nutrition! Get your nutrition right to help with cramping.
During winter, invest in a good warm jersey and keep your chest in particular warm and make sure you're comfortable. If you're not comfortable and warm, it'll deter you from wanting to train!
My husband and I are so looking forward to this year's event. We've got a local crew from Brisbane and we can't want to see you all there.
Thank you so much Nirvana! We can't wait to see you, your husband and crew at this years Noosa Classic!