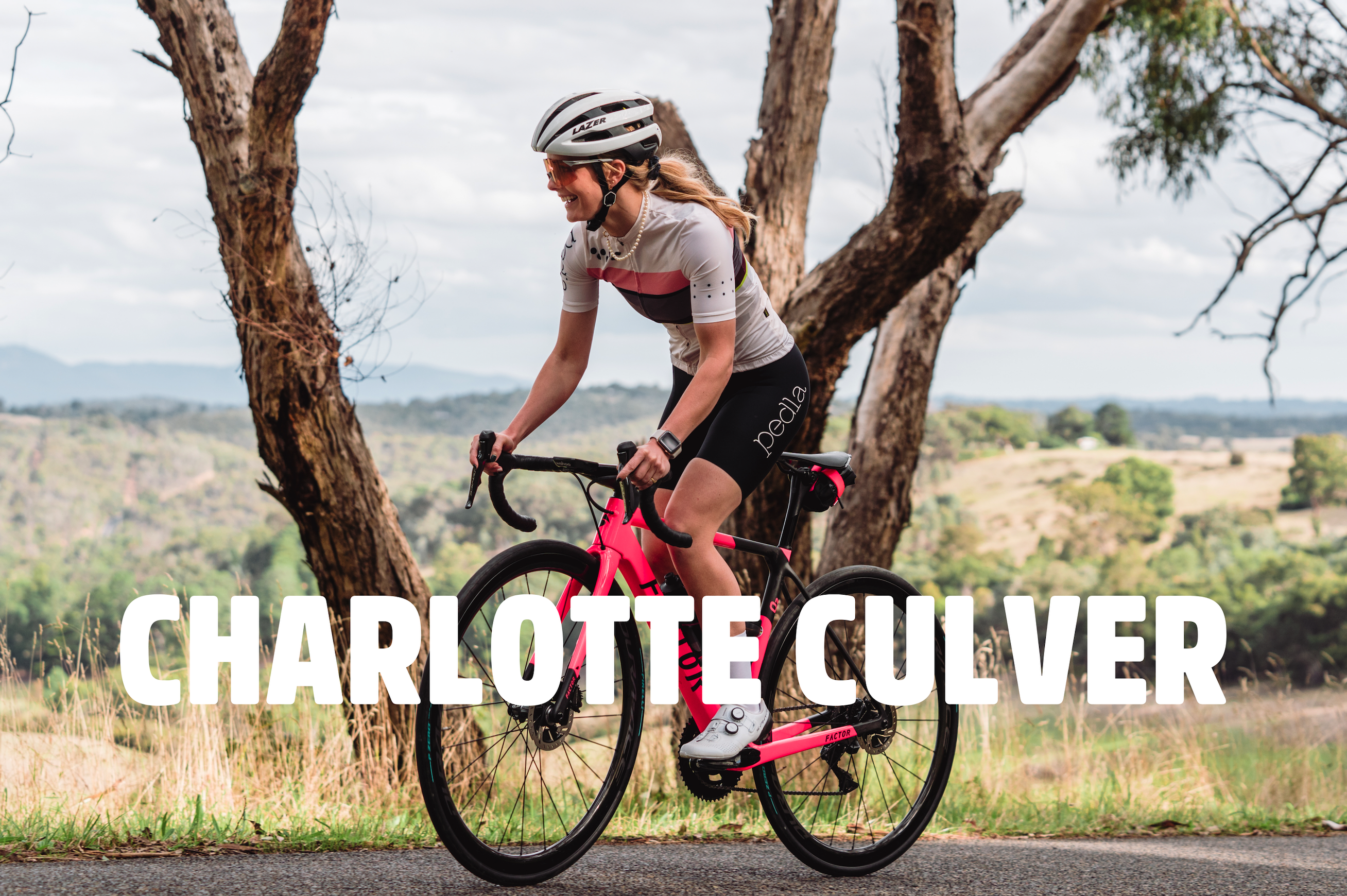 This week we caught up with our ambassador, Charlotte Culver who gives us a look into her world.
Charlotte is one of Australia's most prominent cycling content creators and if you don't follow her on Instagram, you should be! Charlotte lives in Sydney and loves all things cycling. She is multi-disciplinary cyclist competing in both road and mountain bike races, she is a 2 x Aussie MTB champ and has even travelled to the US for the sport.
With many comps under her belt, Charlotte is excited for a change of pace by being an ambassador for the Noosa Classic and riding the 120km Challenge Classic for the fun and enjoyment of the sport!
We started by asking Charlotte what made you fall in love with cycling?
I believe that my love for riding a bike developed through the community that surrounds the sport. Majority of the time the spectators share equal passion for you as you're pedalling past them, it is a great feeling!
Where is your favourite place to ride and why?
Since the day a bike has been in my garage, I have travelled to places I never would otherwise have visited. Even if it is just a local area, finding new rides and trails to explore is the best feeling. I've been very lucky with the places I have ridden my bike, however nothing tops the list than a cracker of a local bunch ride as the sun comes up.
What are you most looking forward to with the Noosa Classic event?
Being back in a cycling event environment, I have really missed it over the past year. I look forward to seeing some familiar faces too, nothing better than a good chat about bikes!
What are 3 items you never leave without when training?
Snacks and nutrition is a must, it's nice to have them for a little extra motivation.
My headphones, of course if you're riding solo!
Lip balm! (Something people don't often think of grabbing before your ride)
What would be your best tips for someone wanting to improve and get more out of cycling – especially for female riders?
I have been a cycling coach for a few years now and the biggest tip I give to my ladies is not to stress the numbers or the equipment you own. Everything you have will be more than enough to conquer goals. If you're a happy rider you're a fast rider.
Thank you so much Charlotte and we're so excited to see you at the Noosa Classic.
Follow Charlotte on Instagram here! 
Follow the Noosa Classic Instagram here!