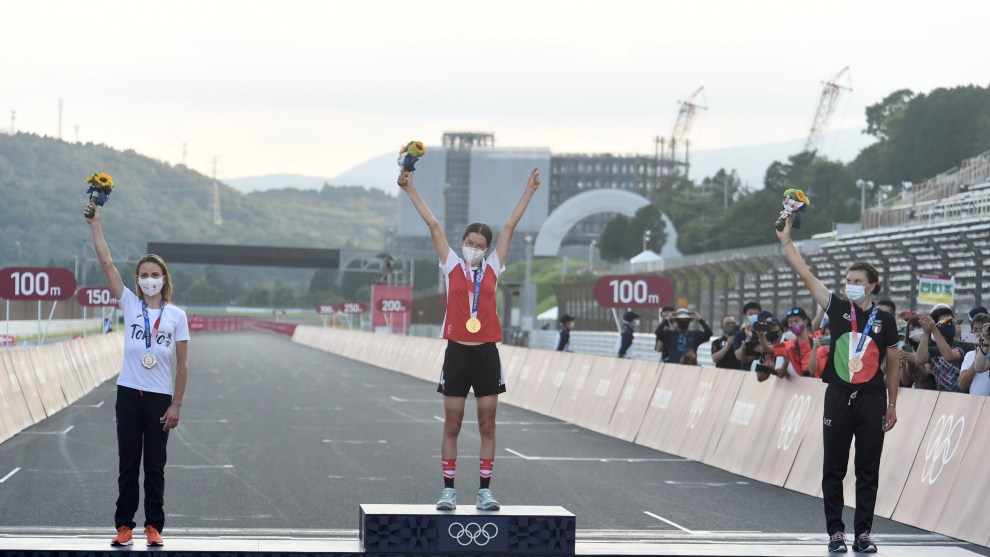 Whether you were curled up with your favourite takeaway during lockdown or planning your day around the the road and track action, there is no doubt the 2020/2021 Tokyo Olympic games was one of the most uncertain and unlikely things to have happened during the pandemic.
This uncertainty and nail-biting 'is it even going to happen?' attitude made the 2021 Tokyo Olympic games exhilarating and exciting to watch. Bringing the whole world together when we're all so far apart.
Australia did us proud by taking home a grand total of 46 medals (17 Gold, 7 Silver, and 22 Bronze) and ranked 6th. America, China, and Japan were the top 3 ranking countries. Here at Classics HQ, we give a huge congratulations to all our Aussie participants and medalists. A fantastic effort for our small, yet mighty country!
Cycling Achievements 
Logan Martin – Gold Medalist: BMX Freestyle
Martin claimed a very special gold for Australian cycling sports this year by winning the first ever BMX freestyle. At only 27 years old, Martin scored 93.30. A very impressive and fantastic achievement. Check out his Instagram and his winning run here. 
Rohan Dennis – Bronze Medalist: Mens Road Cycling, Time Trials
Dennis brought home the bronze, almost missing out by 0.04 of a second. Proud of his performance, Dennis gave it his all and is not disappointed with his result and neither are we! Read more here.
Australian Team – Bronze Medalists: Mens Team Pursuit, The Velodrome
After an early set back, the team got back into the velodrome with a fire under their bikes and brought home the bronze for Australia. The team feel like they got the gold after difficulties in their qualifying round. Read more here.
Honourable Mention:
In the women's time trials, Aussie Grace Brown rode very strongly to finish in 4th place, missing out on the podium by just over 7 seconds.
Whilst, early on in the race young Australian powerhouse Sarah Gigante rode the best time and sat in the hot seat for a short time, the 20yo eventually finishing 11th. Read more here. 
You can read more about Australia's achievements here. l You can read more about cycling achievements here. 
Despite all odds, setbacks, lockdowns, and quarantines, we were all connected again by watching our beloved sportspeople come together and show off their incredible skills and do their countries proud and I can't wait to see what Australia achieves in the 2024 Paris Olympics.