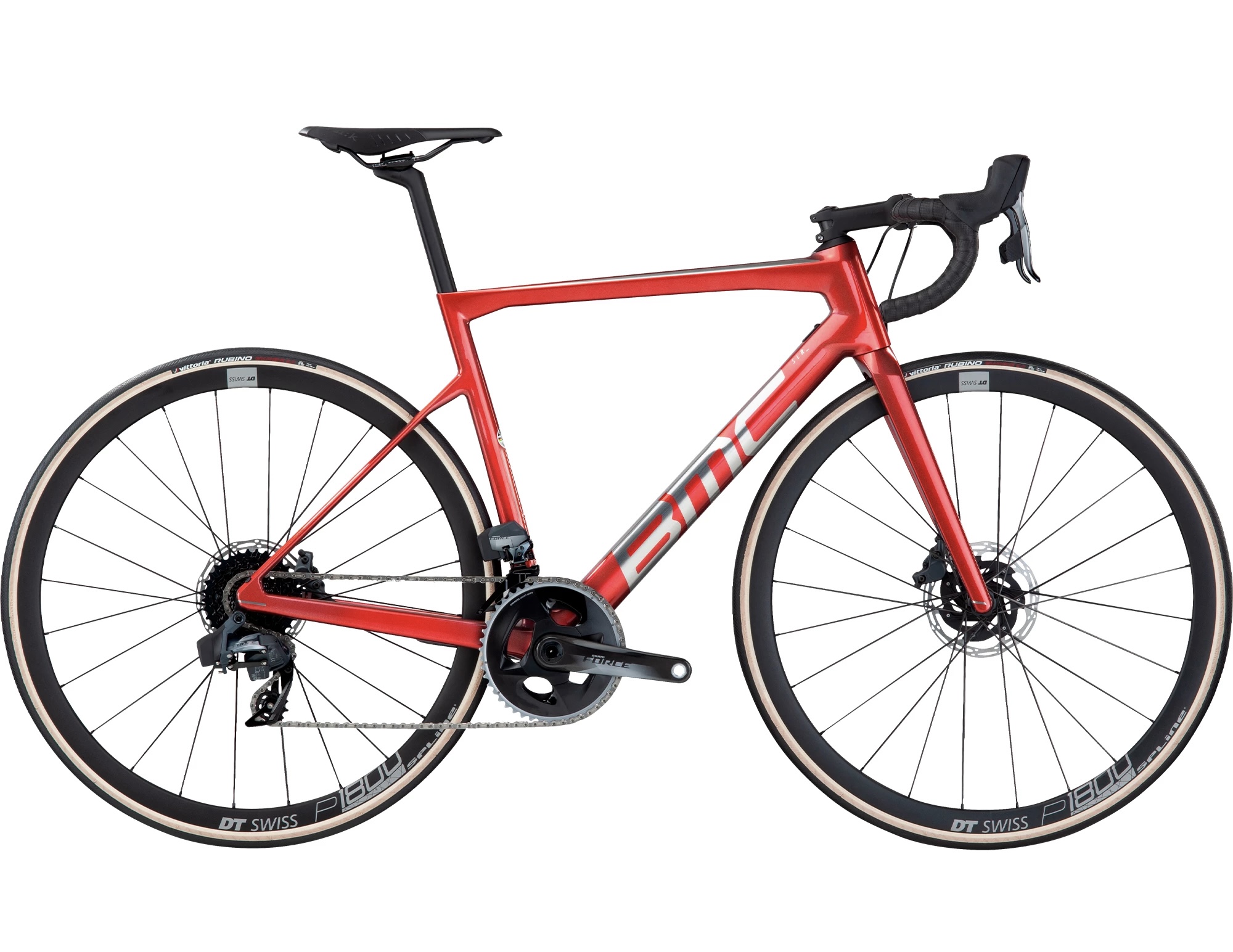 The Noosa Classic is thrilled to have BMC on board as Major Bike Partner and we're looking forward to seeing a fleet of the top-quality bikes on display at the event village. One such model that will be there – and no doubt also under many event participants – is the legendary RoadMachine.
Regular Bicycling Australia contributor Marcus Leach recently covered close to 1,000km aboard BMC's latest RoadMachine Two and here's what he thought.
'The world is constantly evolving, and so too is the array of bikes available to satisfy our never-ending desire to have 'just one more' noble steed. Call me old but I remember the time when the choice was pretty simple: road or mountain bike. Now, however, when looking at road bikes you can pick from categories such as aero, race, climbing, time trial and endurance, and that's before you even start on the sliding scale of cost within each category.
In a revised colourway and fitted with SRAM's Force AXS electronic groupset, the MY22 Roadmachine combines proven performance with the latest drivetrain tech.
Perhaps it's down to my love of longer days in the saddle, or maybe it's due to the desire for a more comfortable ride as the years tick by, but the sort of bike that has steadily grown on me in recent years is the so-called endurance bike. These are the bikes, such as the BMC RoadMachine Two, that endeavour to strike a fine balance between all-day comfort and all-out speed, one that can, if done right, allow for some seriously good fun adventures.
But what does that actually mean to the end user? Simply that the carbon layup of the RoadMachine is designed in such a way as to soften even the roughest of roads and optimise power transfer—both key factors for those looking to ride long. In addition to that, a dropped seat stay improves vertical compliance and keeps the bike rigid when putting in big sustained efforts or jumping out of the saddle for quick accelerations.
Having spent the best part of two weeks riding this bike in Mallorca, and in doing so covering well over 1,000km where the road surfaces range from the sublime to the ridiculous, I can confidently say that it does what it says, as far as offering comfort on all surfaces goes—although it's still a little rough when the road really deteriorates.
However, given the bike's build quality, and the fact that it has 33mm tyres clearance, there is nothing stopping you putting on a set of gravel tyres and turning it into a bike that can seamlessly transition between asphalt and gravel.
You can read more over at www.bicyclingaustralia.com.au