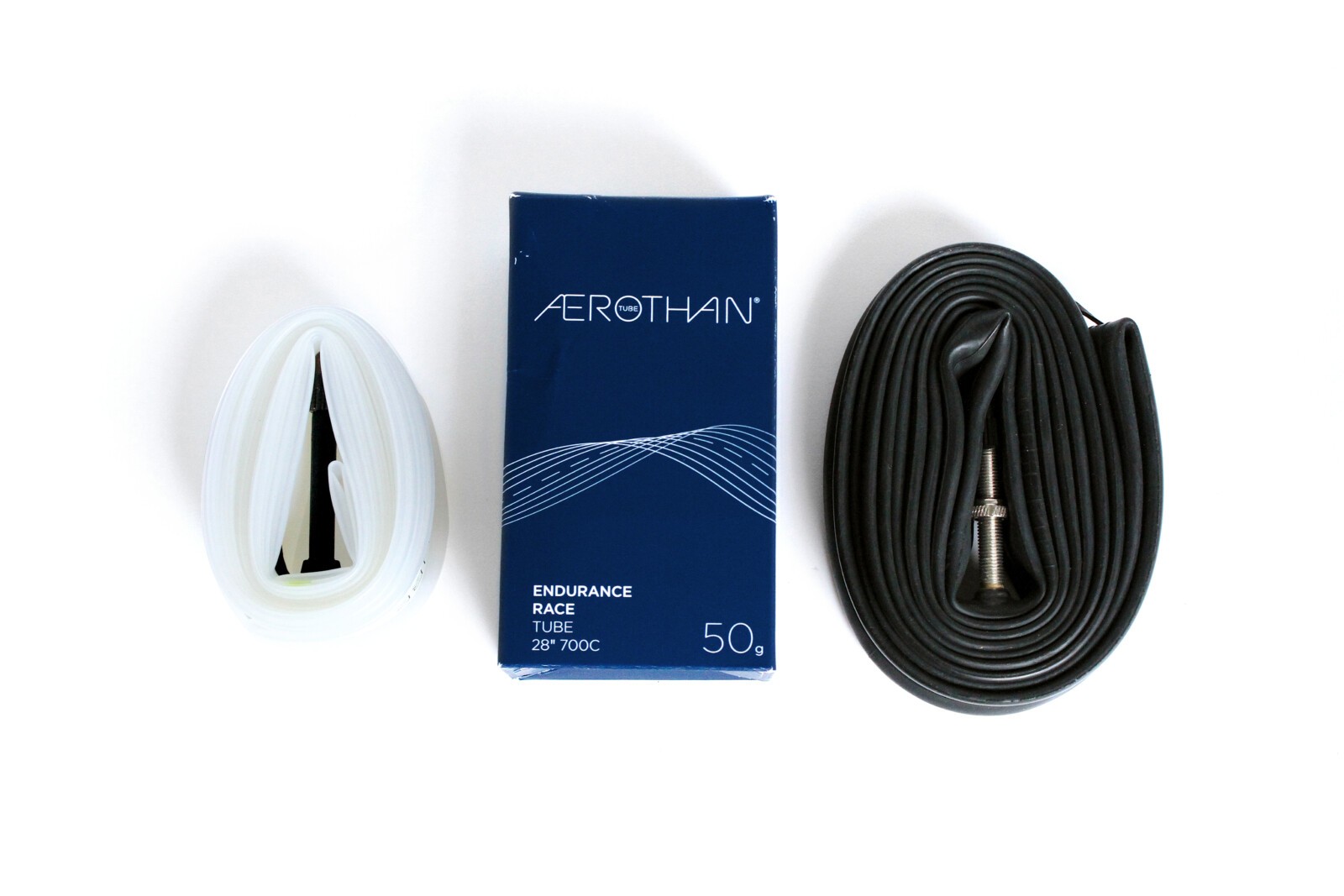 Tubeless, tubeless tubeless … yes it seems to be all we ever hear. But the humble inner tube has come a long way in recent years, with foundation event partner Schwalbe spearheading the research, development and product releases.
Super light. Super compact … Schwalbe's intriguing Aerothan inner tubes were launched in the first half of 2020, and they make for surprisingly interesting reviewing—especially given tubes aren't typically the most exciting piece of kit.
Developed in a five-year collaboration with German chemical giant, BASF, these are very clearly not your everyday tubes. For starters, there's the price-tag: upwards of $50. Per tube.
There's also no rubber—something of a curiosity, given Schwalbe has built its reputation as one of the world's pre-eminent rubber tyre manufacturers.
You can read more about the Aerothan tubes on the Bicycling Australia website here.