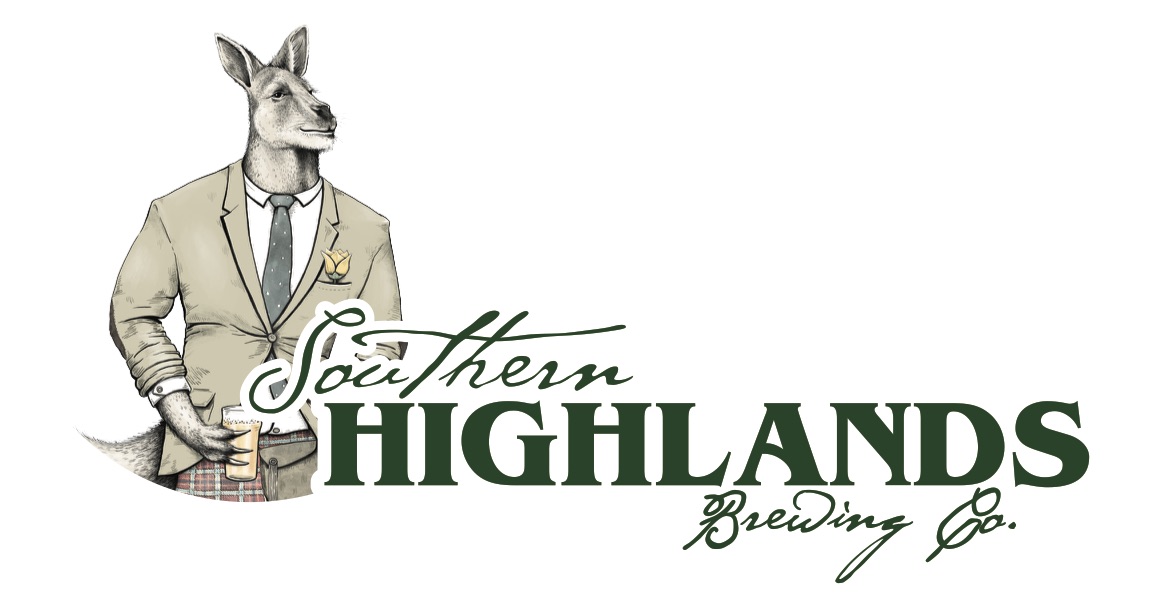 The Southern Highlands has a number of amazing local businesses all in support of the inaugural Bowral Classic event held in October this year. We have found the task of featuring some of these great businesses to be very enjoyable, especially this next one!
The Southern Highlands Brewing Co. was establish by two unlikely friends, Cameron McKenry James and Ben Twomey.
"As it would happen, Cam, or Camo as we like to call him, had a passion for brewing beer, and we're not talking hobby brews; these are beers based on 20 years of testing, fermenting and yes, sampling every possible style of beer you can imagine – from the most delicate Bohemian Pilsners, to the porters of Olde England, funky Belgian beers, German Hefeweizen and Kolsch along with American Pales, hop-bombed IPA's, and Scottish Wee Heavys to the Driest of Irish Stouts.
The boys met while playing a game of football for their local clubs and the relationship flourished from there.
Early in 2012, Ben and Camo were having a bevy, as they did, often, and contemplated why it was they couldn't get a good hometown brew. After all, they had all the basic ingredients at hand, and the water down here was nothing less than superb (Camo had profiled it of course, being the hydrographer he is). It was a question the boys, together with a handful of mates, mulled over for some time and it wasn't long before Ben's entrepreneurial spider senses were tingling. A Southern Highlands craft brewery, it was genius. Ben sprung the idea on Camo, whose eyes instantly lit up. The seed was planted. Southern Highlands Brewing Company (SHBC) would become the region's first true nano-brewery.
Timing wise it couldn't have been better; Ben was up to his back teeth with corporate world problems, from business startups and exits, and now commuting back and forth from Sydney to Brisbane, so establishing a brewery presented an opportunity to have fun and live the Highlands lifestyle. It was business 101; what Ben didn't know about brewing Camo did, and what Camo didn't know about business, Ben did. It was the perfect collaboration.
Ben set about hatching the idea – concepts and plans were drafted, costs factored, and risks considered; they'd buy a building, there's a million and a half, they'd buy the kit, there's another 150K, Camo would have to quit his day job, they'd need to get staff, a chef, a kitchen and on it went. There were heavy production requirements needed to offset hefty excise taxes. Now it was becoming all too hard. The risks were high, financially and personally, and so the idea was put on the back burner, for the better half of a year. Camo kept brewing, Ben kept thinking, and the idea kept germinating.
In 2014, and after many years of brewing for himself and mates, Camo entered his first home brew competition, the Sydney Homebrew Competition. Entering his English IPA for the first time ever, Camo was thrilled when it came 1st in its class and also took out 2nd place overall.
Curious to see what a real judge would think of his Pilsner Urquell clone, Camo cleverly nominated the same beer in two different categories (Bohemian Pilsner and German Pilsner). The beer scored 75 points (world class is 80 points!) as a Bohemian Pilsner and won its class, while as a German Pilsner it received 62 points. It was an official nod Camo was on the right path …and to think it all began with a homebrew kit he got for Christmas from his former mother-in-law (we're sure there's a joke in that but Camo's too much of a gent to go there).
2015 was here and by mid year the new business plan was solid. Production would happen in the green-gabled barn adjoining Ben's property. Camo had been working tirelessly on new and original brews in between his day job with Sydney Water, and Ben was cutting the grass with brand specialists. SHBC's brand was important, it had to reflect the rich cultural and rural elements of the area, embrace the locals; highbrow, but grassroots and tongue-in-cheek, like the people, like the beer, and it had to tell a story, their story.
Camo's worked hard; he's crafted the Southern Highland's first range of beers drawing inspiration from the British history of the region, mixed with local influences, and all the while keeping one eye on trends abroad to produce options to appease the fussiest beer drinker ~ a Southern Highlands Australian Blonde, a Southern Highlands Original Pale Ale, and a Celtic, as well as big, bold, gutsy IPA's, both American and English inspired, brewed especially for the craft beer connoisseurs (AKA beer nerds) along with a handful of one-off beers for local outlets. Bringing 20 years of brewing knowhow to the kettle, and a passion for creating interesting, small-batch brews, Camo's bespoke beers are finally ready to share with the outside world."
From everyone involved at the Bowral Classic we would love to send a huge cheers to Ben and Camo for supporting our Gran Fondo in their perfect town. 
These guys will be supplying each and every rider of the Bowral Classic, (those of age of course!) with a complimentary locally brewed beer! Simply locate your beverage token inside the event bag you receive at registration. Take that token to the bar in the village area at Eridge Park upon completion of your ride and redeem your locally made craft beer.