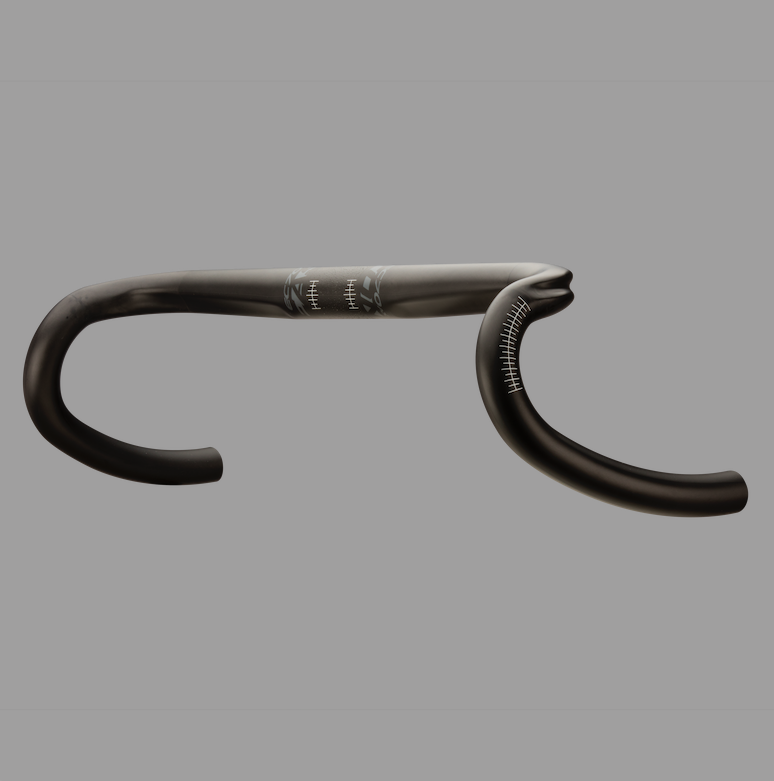 Easton AX Handlebars
Easton's new AX series line of bars meets the needs of the growing drop bar adventure and gravel segment. Building off the highly successful and critically acclaimed line of new MCD road bars the EA70 and EC70 AX bar utilizes the same top shape and reach as well as the ergonomic drop shape but turns up the drop flare from 4 degrees all the way up to 16 degrees. The wider stance in the drops provides more control on rough terrain and long gravel assaults.
Why 16-degrees?
Based on extensive testing and rider feedback we determined that 16 degrees was the perfect balance of maximum bar flare that still allowed for efficient access and usage of the shifters and brakes in both the hoods and drops. Available in 40, 42, 44 & 46cm widths, the drops are plus 68mm. Clamp diameter is 31.8mm, reach is 80mm with a 120 mm drop. Easton's new AX series now includes our budget friendly EA50 AX flared drop bar. With the same MCD drop technology as carbon EC70 and alloy EA70 road bars. It's time to take the road less travelled with Easton AX Series components.
For more information, click here