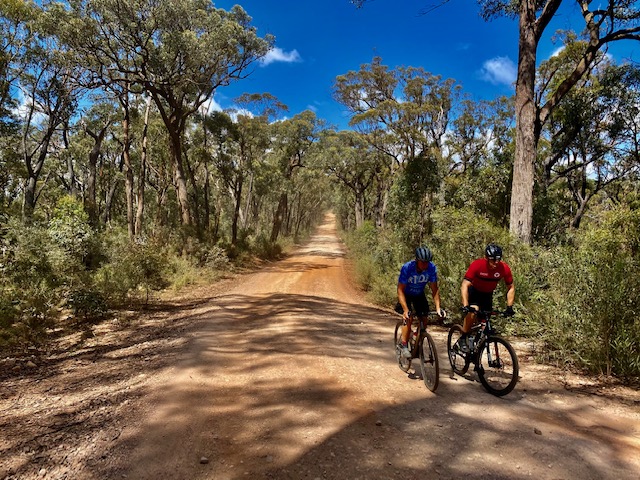 Gravel, it's all the rage these days and an exciting frontier for the sport. Fast sections of smooth grit to slow technical climbs and descents, plus dirt, dust, sand, clay, mud … mixed surface riding that absolutely offers it all.
The 2021 'Dirty Bowral' is the Bowral Classic's debut off-road event. More of a challenging adventure course than rocket-fast lap of the forest, the course is perfectly suited to gravel, CX and MTB enthusiasts.
Based at Belanglo State Forest, 20km from Bowral, the route follows fire and logging trails and covers a wide range of terrain.
Having completed a recent recon ride with locals, standout highlights included the pristine Aussie bush, the variety of terrain covered, the challenging climbs and descents, and the wildlife encountered. Perimeter trails pass open pastures & farmland, forest roads offer some hard and fast sectors, and gullies reveal some truly technical riding while passing through stunning wildflower country.
Four riders were there on the reccy ride, three on gravel-specific steeds and one on a dual suspension MTB. Each bike showed its advantages through certain sections of the course – the MTB being faster and more versatile on the softer tracks and steeper descents. Gravel bikes shone on the faster forest sectors and the queen climb of the course.
It was agreed that best tyres were 35 to 38mm on the gravel bikes – with an aggressive tread pattern. For MTB riders a 2 to 2.5 inch tyre was best, with an open tread pattern and medium knobs. Running tubeless would be ideal for both gravel and MTB bikes.
A quality helmet is obviously advised, along with appropriate eyewear and gravel or off-road specific cycling kit. Two bidons are recommended as it can be tough going and quite a grind out there, even on slightly cooler days dehydration is a risk when pumping pedals in the dry Australian bush.
Finally, a pre-event bike check is highly recommended! Harsher and a lot rougher than any road ride, a reliable bike will be key to conquering the Dirty Bowral. Pay particular attention to hex bolts, clamps and brake and gear adjustments. And a drivetrain service along with high-quality pre-ride lubrication will help maximise the adventure and minimise a mechanical.