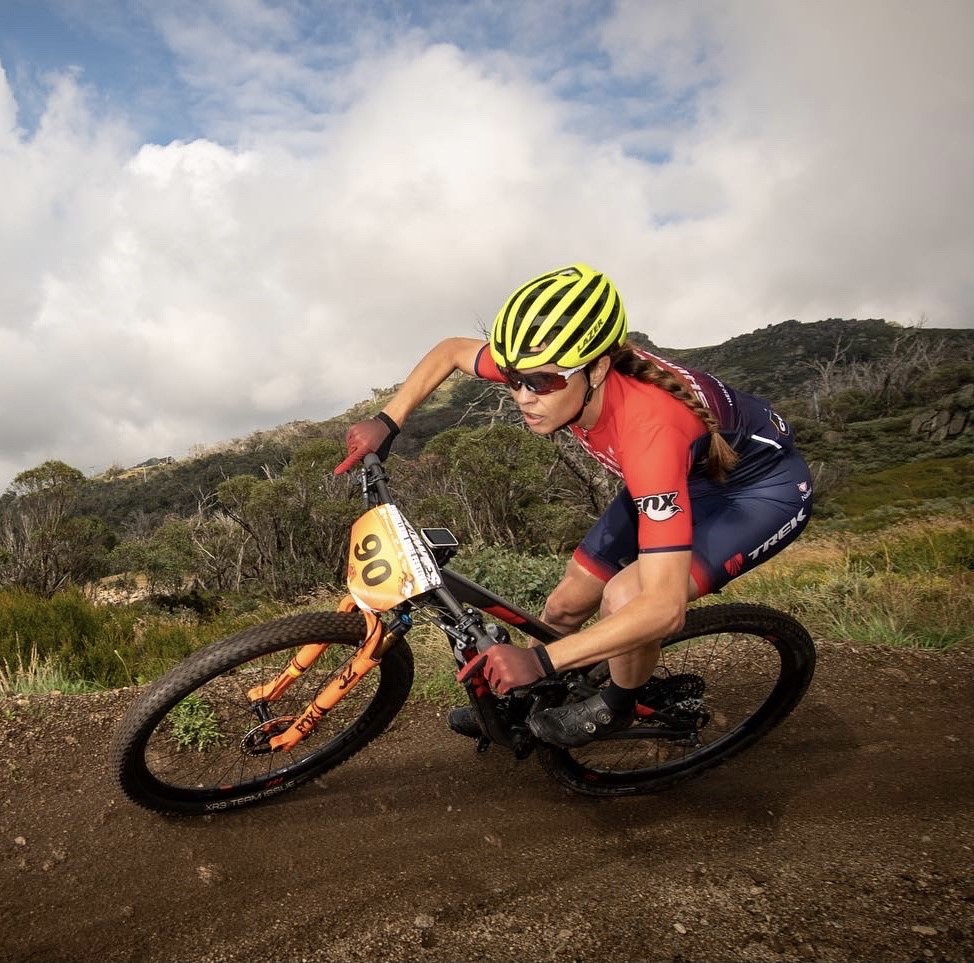 Gravel riding without a doubt is all the rage. We caught up with the incredible Meaghan Stanton this week where she shares her impressive resume on the track, her love for the sport and her best piece of advice on how to train for the 2021 Dirty Bowral.
Meaghan's Background
My background as a cyclist: I'm a cross country mountain biker and since 2017, I have won 11 national titles in the masters age group in three disciplines: cross country (XCO), marathon (XCM) and cross country criterium (XCC) and although I have enjoyed this success, the most satisfying part is always challenging myself.
A highlight was representing Australia at the Masters World Championships in Andorra in 2017, where I came fifth, although I have not travelled overseas to race since then, as I am a mathematics teacher and am committed to being there for my Year 12 students, which makes it hard to be away.
I have ridden all four Bowral Classics. I live in Bowral, so I have enjoyed supporting a local event and showing other riders the beautiful roads of the Southern Highlands.
These roads are my training ground for mountain biking. I have a gravel bike and use it to mix up my training, as there are plenty of gravel adventures straight out my door, but I have never actually raced on the gravel bike, so the Dirty Bowral will be a fresh challenge!
What do you love about gravel riding?
I love gravel riding for the feeling of adventure – heading down a firetrail for no other reason than to see where it goes! In the Southern Highlands we have so many gravel roads that lead to places with good views. A gravel bike makes compromises between speed and off road ability but that's exactly what you need when there's a few main roads to ride just to get to the gravel and then gravel roads that cover decent distances.
What was your reaction to hearing about the Gravel and Crit event at this year's Bowral Classic?
Happy to hear the Bowral Classic is adding a gravel ride to the weekend. Variety is the spice of life! As a cross country mountain bike racer, I use a road bike for training but haven't really raced much on the road so the Dirty Bowral is much closer to my scene. Perhaps a mountain bike race will be added next…
What is your top choice for gravel riding, bike wise?
I'll be riding a Trek Checkpoint SL5. The Bontrager 40mm GR1 tyres on Paradigm Comp 25 wheels and the carbon frame with its IsoSpeed decoupler smooths out the bumps, plus the Shimano GRX groupo shifts cleanly and reliably.
What are your top tips for training for a gravel event and or Fondo?
People will give you all kinds of tips about how to train for different types of events. But those grand plans assume we have endless time to train and unless you're a professional rider, you'll be fitting your training in around work and family commitments. The more you ride, the stronger you'll be, but my advice is to just ride your bike when you can, where you can and to have fun when you're doing it! And try to do at least one ride that's as long as the event you're training for so you know you can make the distance!