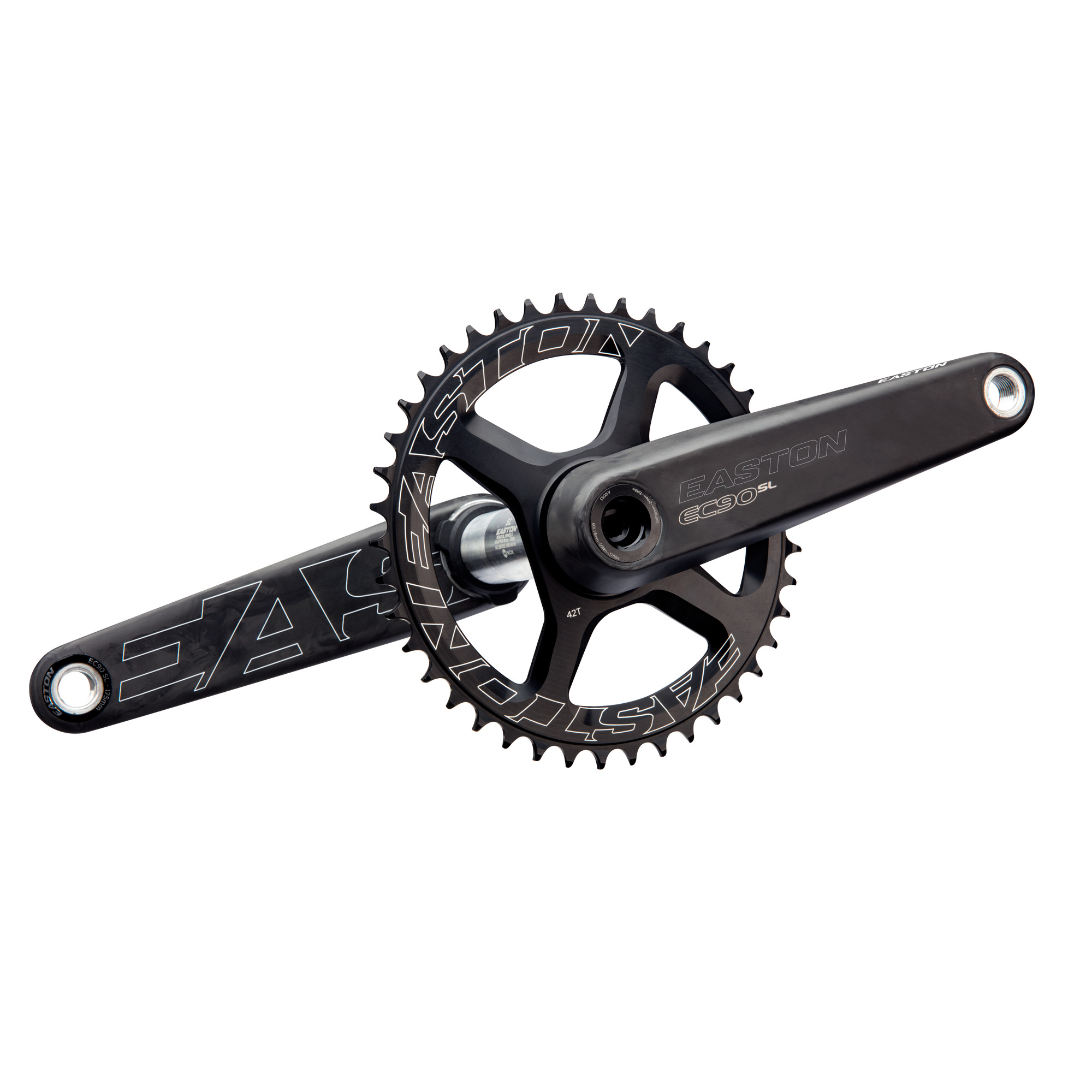 Easton EC90 SL Carbon Cranks and 1X Direct Mount Chainring
The Easton EC90 SL lightweight crank arms are a hollow construction created using Easton's proprietary manufacturing technology. The EC90 SL crank utilizes Easton's CINCH crank/chainring interface which allows for direct mount 1x rings as well as direct mount 2x spiders, industry leading versatility.
Popular 1x setups have many advantages including less weight and simplicity. Easton direct mount rings use a new narrow/wide design specifically tailored to road/cx/gravel applications. The individual tooth profile has moved to a more directional specific design with the intention to create a positive chain roller engagement to help with chain retention, critical to prevent chain slip and bounce over rough terrain.
Arms come assembled with light weight alloy EC90 SL 30mm spindle. The direct mount chainring 1x is Optimized for 11 speed drivetrains, though compatible with 9, 10 speed chains, as well as 12 speed Eagle, 12 speed Campagnolo. There is also an option that is compatible with the SRAM Flattop 12 Speed chains.
Cranks come in the popular 170/172.5/175mm length options and the rings are available in 38/40/42/44/46/48/50T options.
Visit Easton at the 2021 Bowral Classic Event Village and check out all their awesome products! See you there…