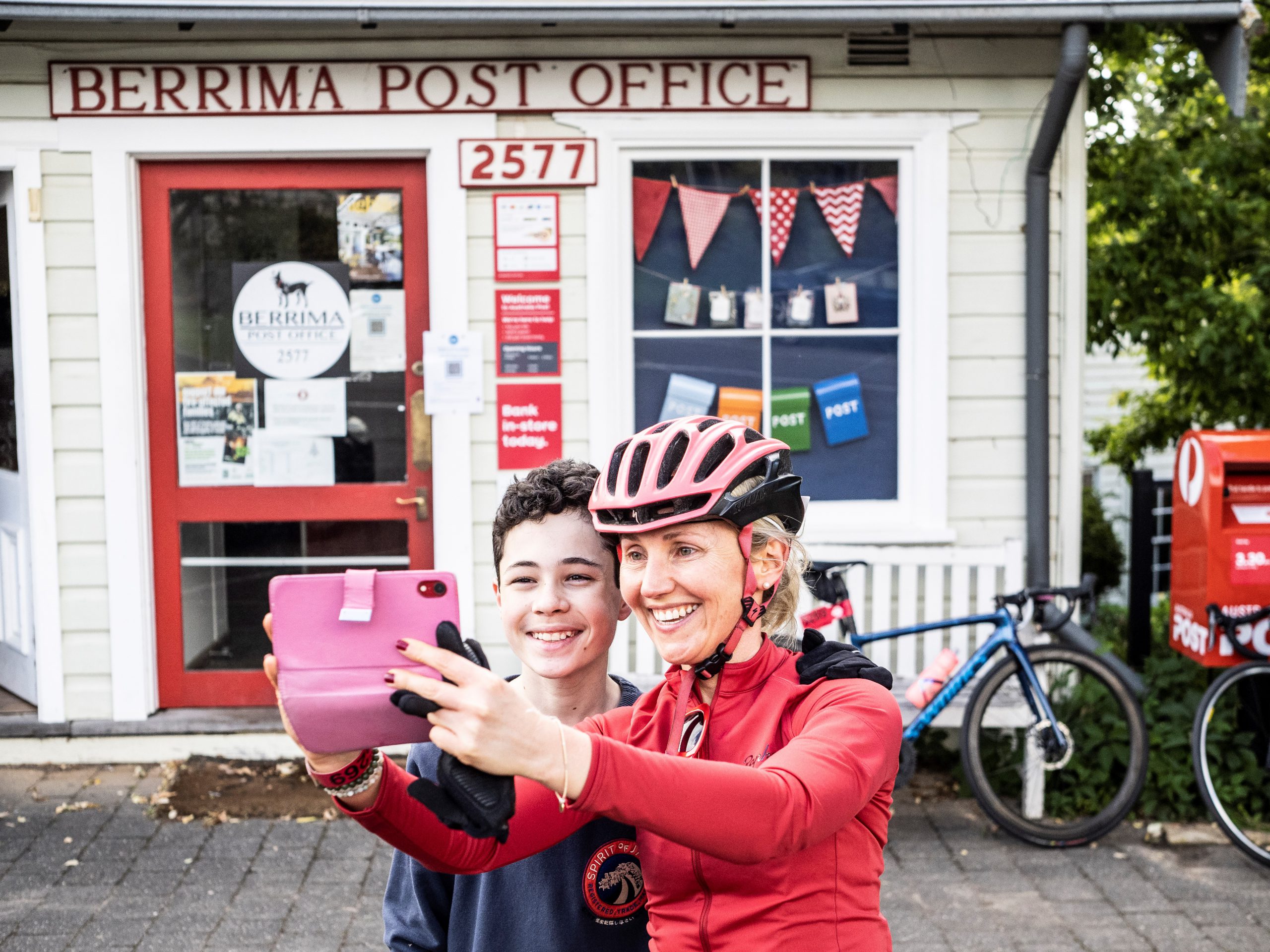 Despite cancellations, lockdowns, postponements and biblical weather leading up to event weekend, this year's Bowral Classic was certainly one to remember.
With 2 events over the Bowral Classic weekend, the event attracted over 3,500+ riders and their families. Riders participated in the first Criterium Race on the Saturday and/or the 35km, 85km, 120km and 150km Gran Fondo rides on the Sunday.
Unfortunately, the first Dirty Bowral gravel ride was postponed to 2022 due to unsafe riding conditions from the rains and winds during the week. All riders who registered for the event have been automatically rolled over to 2022. Please click here for more information.
This year, riders valiantly raised money for various charities and collectively raised over $9,500 for their causes! Congratulations to all riders for their hard work and contributions.
Saturday – The Crit & Village 
The streets surrounding Loseby Park, Bowral came alive with the first Bowral Classic Criterium Race on Saturday afternoon.
A thrilling (and at times) nail-biting afternoon of cycling, the Crit was an absolute success. With Mike Tomalaris and Lee 'Hollywood' Turner commentating during the event and excitable crowd cheering on the riders, the buzz was undeniable!
Southern Highlands local, Ella Bloor of 'Specialised Women's Racing' took out the No #1 spot in the women's categories, while Edwin Britts from 'Oliver's Racing' smashed the competition to take men's division 1.
We would like to thank our supporters of the Criterium Race, Duncan Hill Property, Schwalbe Tires and Harbison Care.
A Little Something from Mike Tomalaris who was a huge supporter over the weekend..
"The vibe was unbelievable," he said. "On Sunday morning the main street was a sea of people, of colour, of jerseys. "I hadn't been to a Classic before," he continued. "This was my first one. People were in such a buoyant mood, despite the early start everyone was buzzing. And that's what cycling does, it creates joy and fulfilment – it brings everyone together.
"It was the best Bowral Classic we've ever been too!" - 150km Maxi Classic Rider
Sunday – Gran Fondo Day
What an absolute cracker of a Sunday! As we were all checking the weather reports in the days leading up to the Bowral Classic, it didn't look promising. However, on Sunday the clouds subsided to give riders the most ideal weather conditions we could have hoped for!
At the finish line, family members and friends cheered on approaching riders with Bowral Classic cow bells. Whilst Lee 'Hollywood' Turner and Mike Tomalaris commentated and spoke with many riders, who trained hard, worked hard and were rewarded with that bittersweet
Congratulations to all participants for taking on the challenge of one of the rides!
Brendan 'Trekky' Johnston – a cancer survivor and former winner of the legendary Melbourne to Warrnambool race – was first rider home in the 150km Maxi Classic category. He was back in well under 4hours after averaging 38kp/h despite the 2000m of elevation. 
Samara Sheppard was first female rider in the 150km  – she made a very impressive top 10 finish with an overall time of 3hrs 57min.
The Village 
The Village this year was an absolute buzz. With live music on the stage, a myriad of food & drink vendors and our wonderful sponsors surrounding the edges of the park welcoming all riders to check out the latest and greatest. This year was certainly unforgettable.
Notably, one of our charity partners – Lifeline Macarthur invited the inspiring Jonathan Goerlach to engage with riders at their stand. Jonathan is a Tokyo 2020 Paralympian Triathlete and spoke on stage with Mike Tomalaris to tell his story to our riders. We thank Lifeline Macarthur for their support of the Bowral Classic.
Of course, this fantastic Event Village would not have been possible without our amazing partners, volunteers, supporters and of course our dedicated riders.