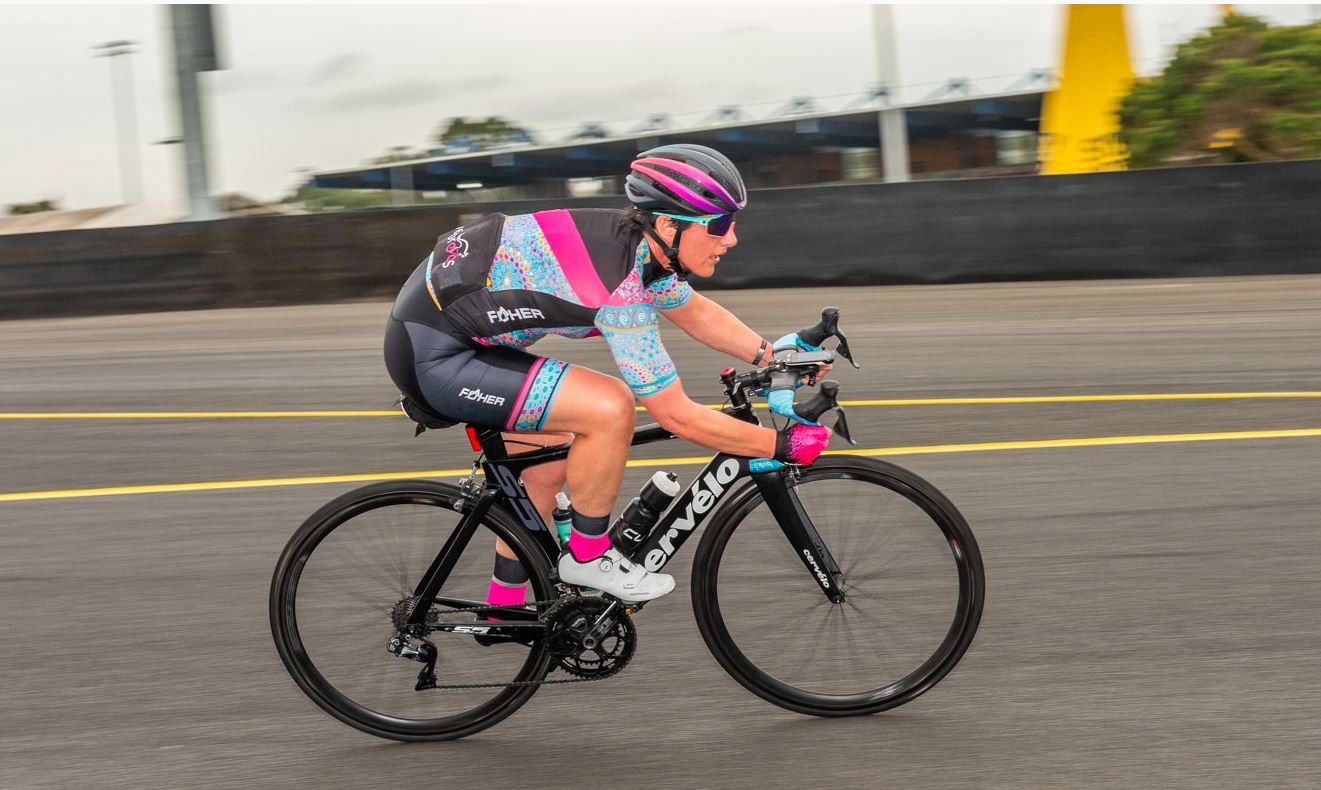 Julie-Anne Hazlett has ridden around the globe with her incredible female team the Veloroos. Julie-Anne is also a proud Bowral Classic ambassador and we had the opportunity to chat to her this week about women in cycling, training for the Dirty Bowral and shares some of the Veloroo's incredible accomplishments.  
Why do you think Gran Fondo's are popular with female riders and how have you seen female participation increase in the last few years? 
I can't speak for everyone, but I know that my friends and I love getting out of Sydney for an event. It's a great way to see new places and ride roads that you might not be able to otherwise. You also get to meet lots of new people as you chat to them along the route, mixing with different bunches. The atmosphere is always friendly as everyone has the same goal in mind. You also get to check out the cafes, bars and restaurants and bump into friends you had no idea were going too.
Having a look around the Event Village is a great way to see what's new and what gear you might want to buy next. It's not just the weekend of the event that's fun though, there's also the build up to it! We typically pick an event a couple of months out then start training together to make sure we can complete the distance and whatever climbing is involved.  There's usually plenty of friendly banter involved in the weeks leading up to it about how quickly/slowly we're going to ride. 
Female participation has certainly grown over the years since I started riding.  I think cycling has become much more popular because there are so many different types of bikes and events to take part in so there is something for everyone regardless of gender.  Cycling also has a lot less impact on your body than running for example so people of all ages can still do it.  Then of course there are all the charity rides that people are encouraged to take part in through work.  Lockdowns have also encouraged many more people to get bikes, so I think slowly but surely the word is spreading about what a fantastic sport it is.
What are your thoughts and feelings about there being a 2022 Female Tour De France? 
I couldn't be happier about it!  In 2019, I rode the entire Tour De France the day before the men (all 21 stages) as part of the 'InternationElles', a team of 10 women from around the world. Our mission was to campaign for a Women's Tour de France and better pay for female pro cyclists so to see that it is finally happening is brilliant! The course route looks awesome too. We rode some of the stages in 2019 that will be part of the 2022 race, and I can remember only too well how brutal they are, so although there aren't 21 stages, it's certainly not going to be easy! I'm hoping I can get over to France to watch it now that it is finally happening!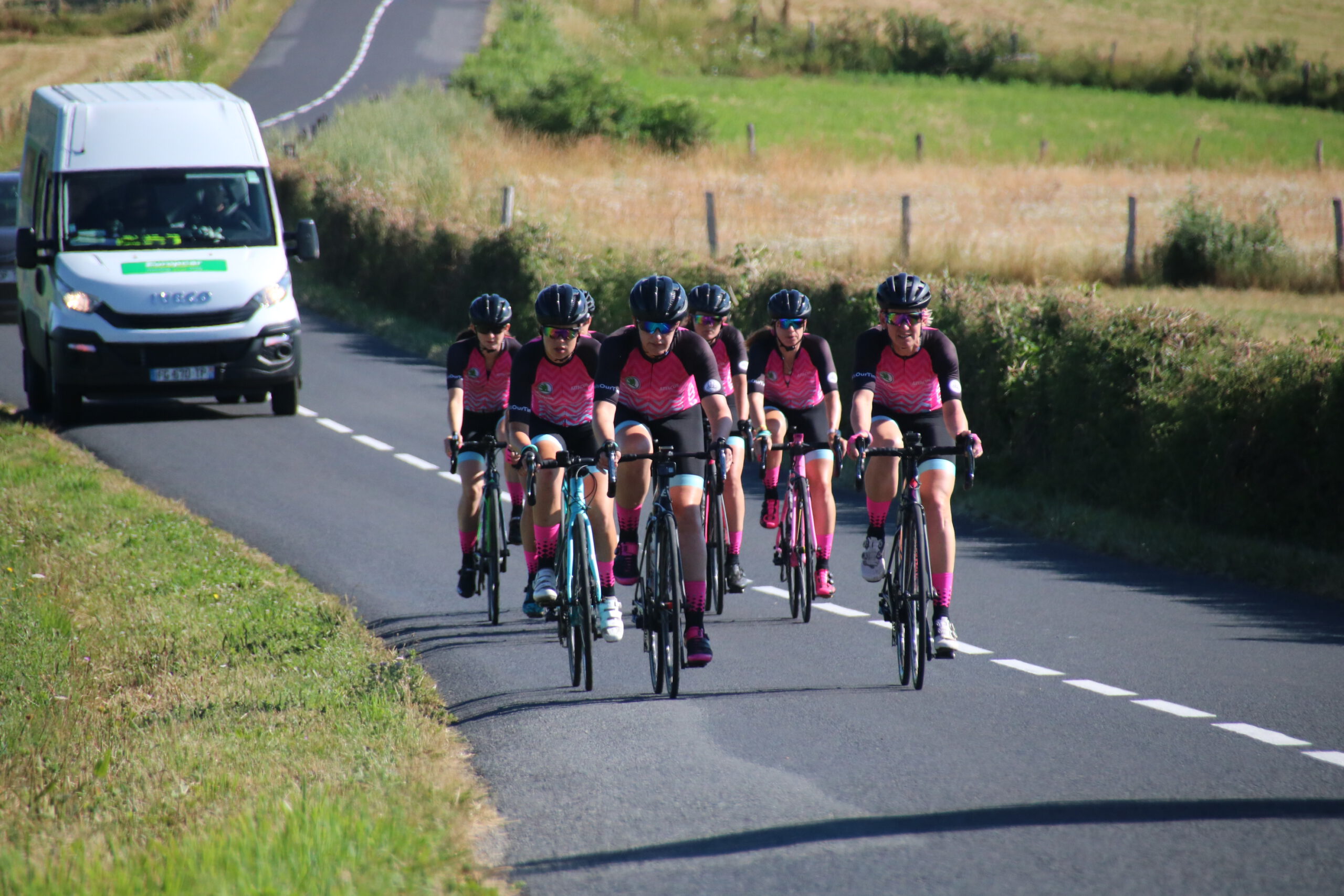 What's your perfect set up for a Gran Fondo (your bike) and how do you fuel yourself before a big ride?
Now that is a very good question…  I guess it depends on whether I want to race it or ride it.  Comfort is important so having a good saddle is vital but that's the case with any ride, not just a Gran Fondo. I am also a big fan of making sure you have had a proper bike fit and that my bike has had a proper service before any big event. The wheels I use will depend on the road surface. For road events, I ride a Cervelo S5 but for gravel I have a Chapter2 AO.
The night before the Gran Fondo, we usually go to the pub with a group of mates and have some pub food. On the morning of the event, I have porridge before I leave my accommodation and then carry some bars and gels in my back pocket to eat during the event. I always have 2 bottles with electrolytes and water and try to refill them during the event if needed. I've made the mistake of not refilling my water bottles in the past and then cramped really badly so I'd have been much better to have stopped.
You'll be riding the Dirty Bowral, how is training for a gravel ride different from a road event?
Gravel and road are kind of similar but require slightly different bike handling skills as gravel is usually a bit more technical with a lot more rocks and obstacles to avoid. The climbs/ descents are often much steeper too.  The big bonus is that you don't have cars and trucks to avoid!  In terms of training, I usually mix up my rides in the run up to the event between road, gravel and mountain bike. I'm relatively new to gravel riding so haven't found many good gravel roads in Sydney yet so I tend to go to Wisemans or the Central Coast to do that type of riding whereas there are loads of great mountain bike and road routes on my doorstep.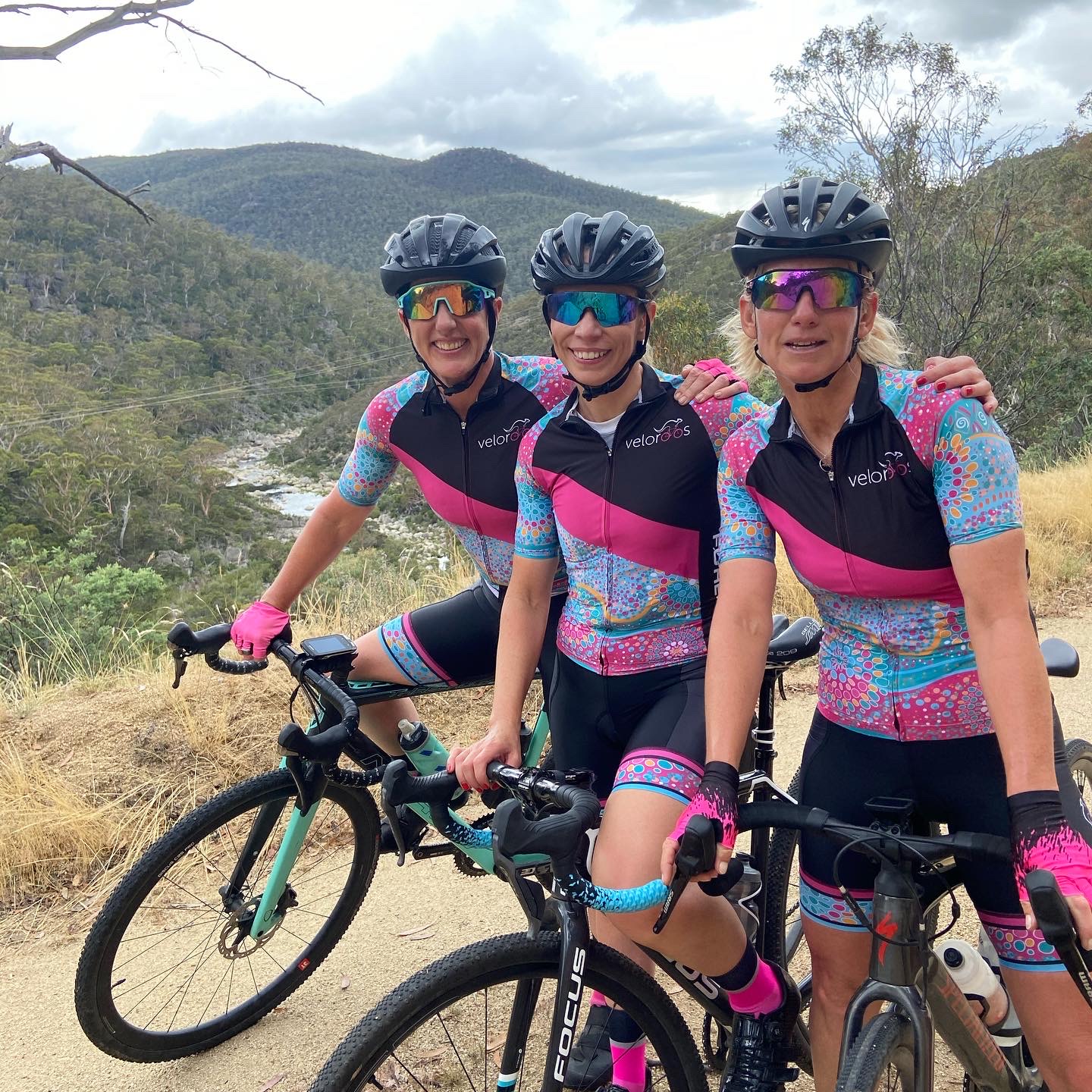 What would be your advice to women wanting to be more involved in events like the Bowral Classic?  
Just do it!  You'll have a great weekend from the minute you get there & you'll be reminiscing the whole way home so what are you waiting for?
 What do you love most about cycling and why?
Oh gosh, cycling is such a big part of my life now and has given me so many opportunities.  I absolutely love it.  In the last 6 years I've raced across America (5000km)  and around Ireland (2200km) with my team the Veloroos and I've ridden every stage of the Tour de France (3480km) with the InternationElles not to mention all the other races and events I have been to with my bike.
Getting out for rides before work and catching up with friends for coffee is the best way to start the day.  With places like Bobbin Head, Akuna Bay and Church Point being so easily accessible from where I live, it's not hard to see why I love it.   
The national parks are spectacular!  I've met so many people and been to the most beautiful places,  I can't recommend it highly enough.  I have always travelled with my job but before I started cycling, I'd only ever see the hotel and a few places close to where I was working.  Now my bike usually comes with me, and I've seen so much more and also met many more people on my travels. 
Join us and Julie-Anne at the 2021 Bowral Classic l Standard Pricing ends 21 November