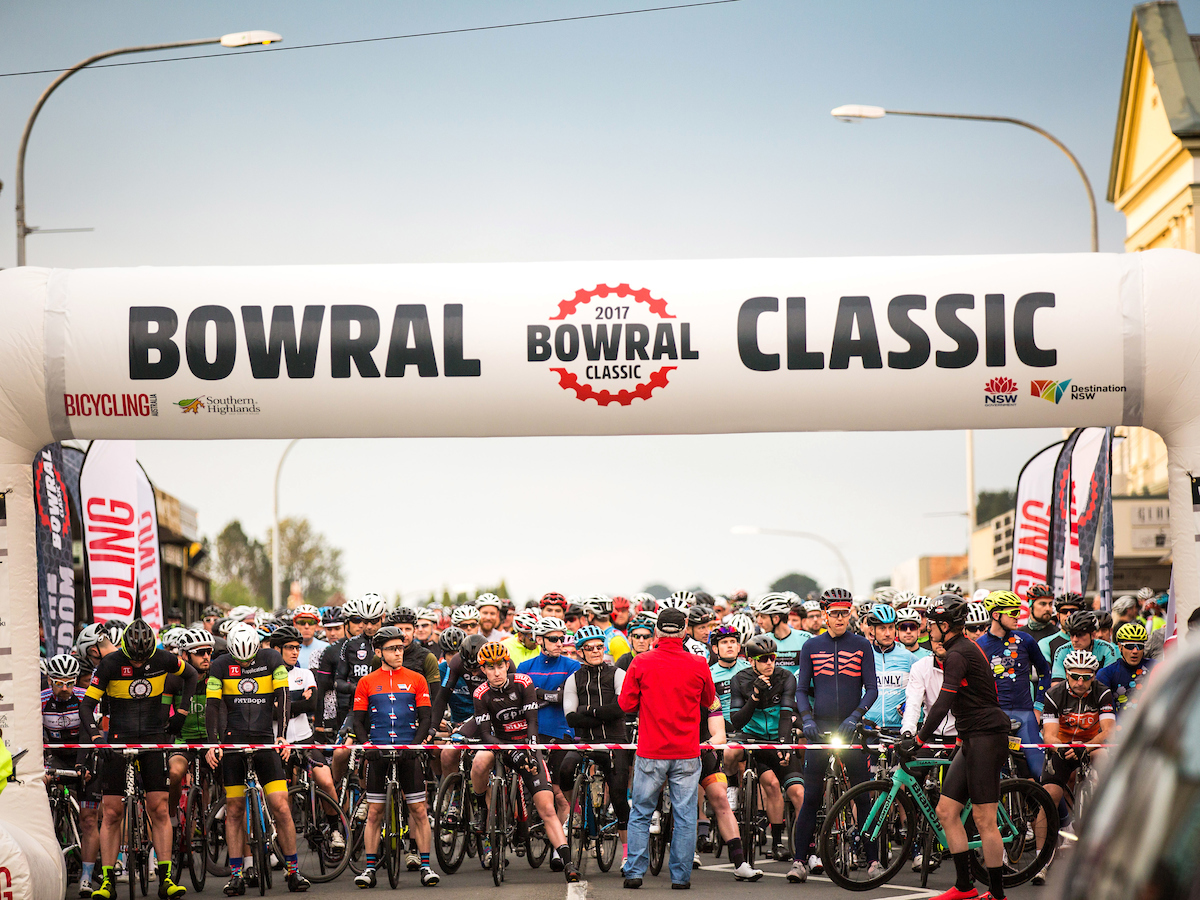 With the 5th annual Bowral Classic less than a month away, the team are busy sprinkling the final touches on very special event weekend!
By now, you've see and heard that this year, the Bowral Classic has stepped it up a notch (or two)… With the addition of the Dirty Bowral and The Criterium race – to be held on Saturday 11 December. 
To help you plan your itinerary, we've put everything in one place for you to make the most of this Bowral Classic. 
Day 1: Saturday 11 December
Dirty Bowral
Located a short drive from Bowral, the Belanglo State Forest gravel course has been carefully planned out and takes in some of the region's best off-road riding. The 50km course offers participants a challenging 'gravel plus' adventure and will no doubt become one of the signature gravel events of the year.
Date: Saturday, 11 December 2021
Time: 08:30am – 12pm
Distance: 50km
Start / Finish Line: Belanglo State Forest (a short drive from Bowral)
Register for the Dirty Bowral here! 
The Criterium Race
Join the excitement at Loseby Park and watch (or race) the first Bowral Classic Criterium Race! Loseby Park is located in the heart of Bowral and the home of this years Event Village.
Date: Saturday, 11 December 2021
Time: 1:30pm – 6:30pm
Start / Finish Line: Loseby Park, Bowral
Category 1 Men
Category 1 Women
Category 2 Men
Category 2 Women
Category 3 Men
Category 3 Women
Want to join in on the excitement and race? Register here.
The Village 1pm–5:30pm
Join us at this years' Event Village! Whether you are a spectator or have just finished the ride, the Bowral Classic Event Village area at Loseby Park in Bowral is the place to be. Kick back and relax on our comfy bean bags, whilst enjoying live music from local artists and sampling the locally produced food, wine and beer.
Registration collection for riders who registered after 29 August, 2021.
Exhibitor stalls will be open along with a food and coffee van.
Check out The Crit riders race around Loseby Park.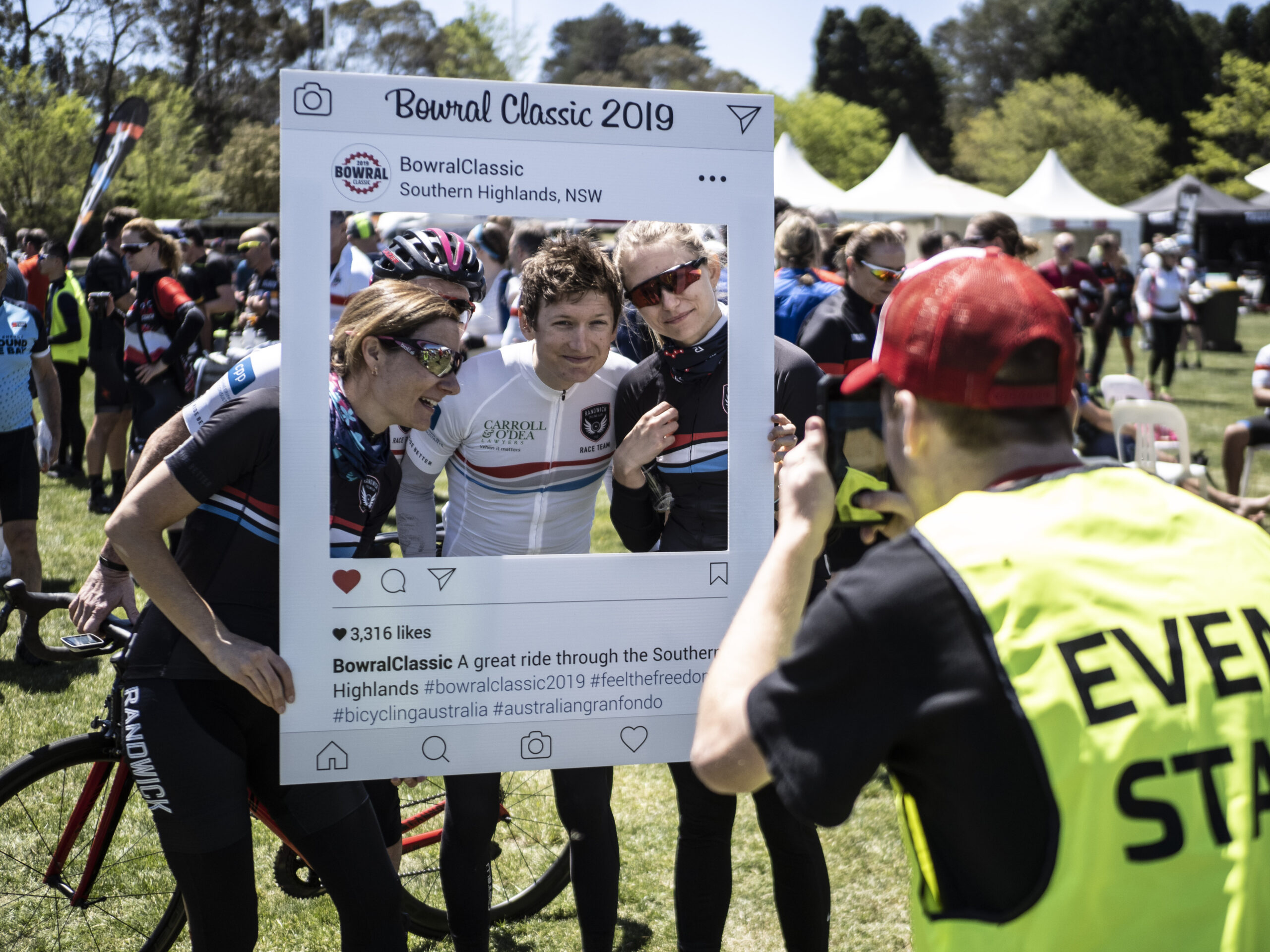 Day 2: Sunday 12 December – Gran Fondo Day
Social Classic 35km (Sold Out)
35km with 353m ascent: the Social Classic will once again explore the Southern Highlands. Riders will first visit the beautiful village of Berrima, here riders will stop in to one of the cafés to re-fuel using their voucher in exchange for coffee and cake.
Riders will then continue along the same route as all the other loops, direction Moss Vale. Once through this Moss Vale riders will then take the bike paths through Burradoo and Bowral, meandering toward to Village Area at Loseby Park, Bowral.
Start Time: 08:00am
Start Line: Bong Bong St, Bowral
Finish Line / Event Village Location: Loseby Park, Bowral
Rouleurs Classic 85km
85km with 1142m ascent: That is still a lot of climbing! We are offering this as a timed ride. Riders will do a similar course to the 120km loop without doing the Bundanoon Loop. There is a still large sting in the tail waiting for you, many consider the last 40km to be much tougher than the first 'warm-up' 50km.
Like the 120km loop riders will pass through the beautiful village of Berrima followed by a fast section through to Rest Stop 1. After leaving the Rest Stop there is a non-timed section. Riders will turn left, missing the Bundanoon Loop and head to Robertson- more information will be released in the Rider Guide.
Start Time: 07:30am
Start Line: Bong Bong St, Bowral
Finish Line / Event Village Location: Loseby Park, Bowral
Challenge Classic 120km
New and improved, the 120km Challenge Classic will see riders pass through beautiful quaint towns of the Southern Highlands including Berrima, Suttons Forest & Robertson.
Start Time: 7.00am
Start Line: Bong Bong St, Bowral
Maxi Classic 150km
The new and improved 150km Gran Fondo course will take riders through the rolling hills of Bowral, Berrima, Exeter, Robertson and Kangaloon. Come prepared. During the ride around the beautiful Southern Highlands riders will face a variety of rolling hills, short steep climbs, and beautiful descents.
The Village
Located at Loseby Park, The Village will be open from 9am – 4pm.
Relax in the Event Village post-ride with live music, wide range of food trucks and a free beer or wine. The Village will also have a range of exhibitor stalls, entertainment for the kiddies and a first aid tent.
Who will be at the Event Village? 
Shimano l Lazer Helmets l Easton Cycles l Harbison Care l BZ Optics l Schwalbe l Orbea l Fisiocrem Massage Tent l Velomats l Volvo l Drew Lindsay Real Estate l Little Legs Foundation l Lifeline Macarthur