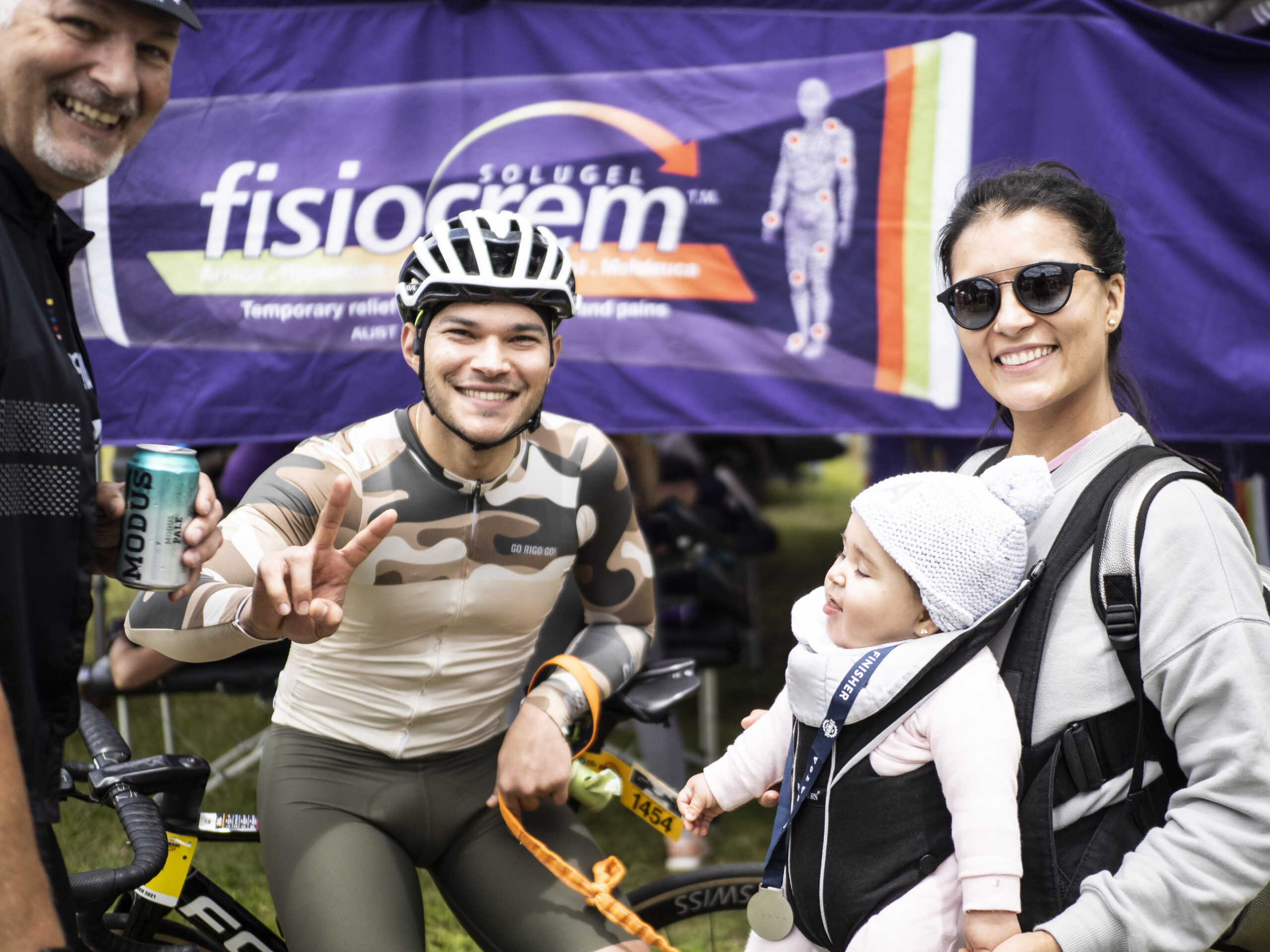 ­As your training rolls along for the Mudgee classic, the Fisiocrem team have put together some helpful pre-ride tips to assist with your preparation routine. A fundamental part of training is the preparation taken beforehand.   
Hydrate
Dehydration can affect your ability to reach maximum effort! Drink 500ml of water 4 – 6 hours prior to riding and stay hydrated throughout your ride by drinking small amounts every 10 – 15 minutes per hour.
Fuel
Aim to eat meals rich in nutrients, carbohydrates, and proteins in preparation. It's recommended only eating 30g – 60g of carbohydrates per hour prior to riding, as it will ease digestion and sustain your endurance. Some options include pasta, vegetables, bread, whole grains, and fruit.­
Active preparation
You may not travel with a massage therapist, but the Fisiocrem team do! We will be at Mudgee classic providing free massages to help ease those muscle aches and pains after your long ride, so be sure to come visit the Fisiocrem marquee.
Can't wait for a massage until after your ride?
Loosen up your body before your ride by stretching, foam rolling or giving yourself a massage with some Fisiocrem to encourage blood flow and assist with muscle tightness. The power of a great massage lies in the technique. Here's how to improve your at-home leg massages:⁠
⁠
🌼 Cup your hands and squeeze down your calves⁠
🌼 Use a gentle chopping motion and work down your quad muscles⁠
🌼 Use your fingers for the least pressure, and your palm and elbows for the most pressure⁠
🌼 Apply a squeeze of fisiocrem to the area to reduce friction⁠
Fisiocrem Solugel's unique combination of active ingredients provides the following benefits:
Helps relieve muscle aches and pains
Helps enhance muscle performance & endurance.
Helps reduce mild muscle inflammation/swelling
Helps with post exercise recovery
Helps relieve symptoms of muscles sprains and strains
Helps improve muscle recovery time
Rest up
Muscle building hormones surge while you're asleep, so sleep time is healing time, so be sure to get a full night's sleep prior to your ride.
Want to train as part of a club? Join the fisiocrem Strava club and track your riding, join challenges, and share photos from your activities with a supportive and active community.
Join here: https://www.strava.com/clubs/fisiocrem-club-691166
Always read the label. Follow the directions for use. If symptoms persist, talk to your health professional.