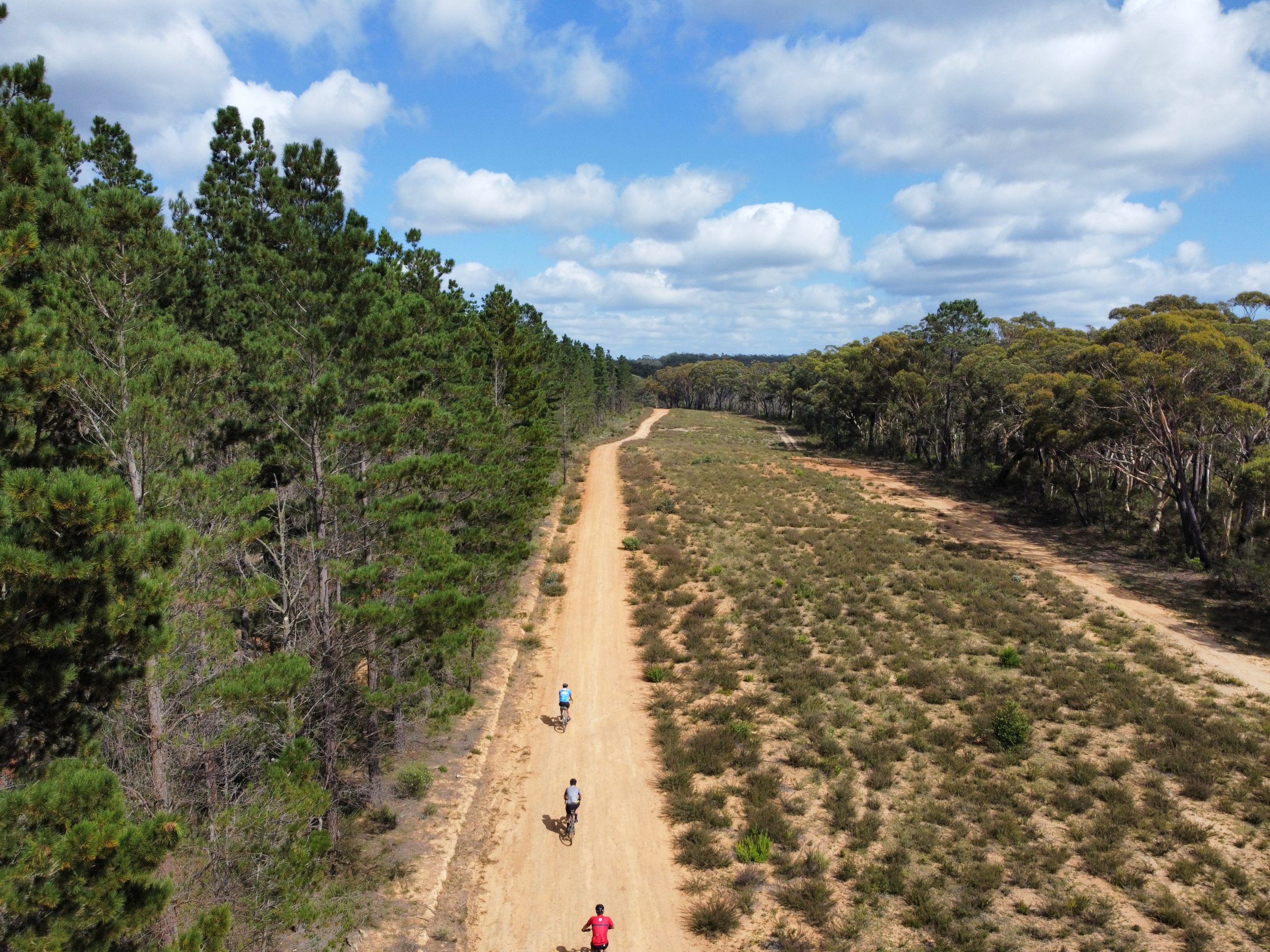 This year, the Bowral Classic have the addition of two exciting events! These events are held on Saturday 16 October. The Dirty Bowral will be held through the beautiful Belangalo State Forest and a Criterium ride around the iconic Bradman Oval, Bowral.
Gravel is all the rage these days, and we have designed, ridden and honed a thrilling adventure course just 20-minutes from Bowral. Criteriums offer the most fan-friendly and high-paced racing and the Bowral event is sure to attract some of the big hitters of the sport on the Saturday 16 October.
Dirty Bowral
The Dirty Bowral is exciting and challenging event for this year's Bowral Classic Fast sections of smooth grit to slow technical climbs and descents, plus dirt, dust, sand, clay, mud … mixed surface riding that absolutely offers it all.
The 2021 'Dirty Bowral' is the Bowral Classic's debut off-road event. More of a challenging adventure course than rocket-fast lap of the forest, the course is perfectly suited to gravel, CX and MTB enthusiasts.
Located a short drive from Bowral, the Belanglo State Forest gravel course has been carefully planned out and takes in some of the region's best off-road riding. The 50km course offers participants a challenging 'gravel plus' adventure and will no doubt become one of the signature gravel events of the year.
A small selection of event services such as mechanics and first aid will be at the marshalling area along with a hydration station at the half way point. The event will commence at 8:30am Saturday 16th October with marshalling from 7:30am.
Read here how four locals tackled the track.
The Criterium
Criterium racing would have to be the most fan-friendly and exciting cycling, the bunch flying around a short, sharp circuit as they wait for the bell lap.
Then it's on as they jostle for position before launching that final all-or-nothing sprint for glory. The Bowral Classic Crit will offer riders and spectators the most thrilling cycling racing the Southern Highlands has ever seen and is sure to be one of the major highlights of event weekend.
Registrations for this event are made via the Cycling NSW portal. Click here for more information.
Read Bicycling Australia's Crit interview with Nicholas Johns here. 
Community Information
There will be limited road closures which will be communicated to residents within the coming months. Residents are urged to stay off the roads when possible and be mindful of cyclists. For more information on road closures, please visit www.bowralclassic.com.au/community
Locals are encouraged to get involved with the event, through registering for the ride and enjoying the on-course support, volunteering or hosting a food stall in the Event Village. Head to www.bowralclassic.com.au for more information.
Register for the Crit here l Register for the Dirty Bowral here